THE HISTORY

Back in 1996, Twilight Productions came to be through a simple phone conversation: "My friend, Chad Sanders (Former Co-Executive Producer of the studio) and I, would literally spend about two to three hours talking about movies and me being the fan I am, I simply put the cards on the table asked if he wanted to put a film together.
From there it was a trip. I spent about two to three months writing my first zombie script. Prior to that I had done comic book stories as novels, so it was kind of a diffcult transition at first, but before I knew it I was getting the format. Fast forward, I finished a draft of TWILIGHT, my first draft in early 1999. It was a decent draft, but the problem like most of my old scripts was this one was HUGE and there was no way we could pay for it. So I went back and rewrote, rewrote, rewrote, rewrote, and rewrote.
Longest period of rewrites in my career. By the end of it, I was truly burnt out on the idea of a zombie script. In turn Chad and I went back to life as usual, temporarily. It lasted for all of a minute for me. I was back writing a different script like that...and what possessed me to do a slasher film was beyond me. THE LEGEND was probably my first and least memorable script, but I thought we could get a go at it. I finished the script fairly quickly and actually went out casting the film and ended up with nobody on board.
About this time the whole BLAIR WITCH craze was catching on full throttle, so Chad and I actually sat down again, this time with his older brother, Derek Sanders, to make a zombie movie in the vain of WITCH. Didn't happen either. Even though Derek and Chad went out and shot some early make-up tests.
The first group disbanded not soon thereafter. Everybody went off to do their own things. Of course, I continued to write and get more involved in the field picking up directing, editing and producing skills. I did two short films before the group disbanded. One, P.O.V. a documentary about myself and BOOK OF THE DEAD, a BLAIR WITCH meets EVIL DEAD film. They turned out decent in my opinion, but they just scratched the itch that I still had.
I pretty much moved on, but kept the studio in tow, went to college with no clue where the studio was going, except that I was going to keep writing scripts. Along comes an old high school friend of mine, Jacob Begley. In short, Jacob and I pretty much ended up in the same kind of conversations as Chad and I had back in high school. Something clicked in my mind to get this guy aboard the studio. The irony of it was Jacob wanted me to team with him as a co-writer on novel. (I'm still involved in that as well -- might contribute a short story to his Epic on down the road.)
Through Jacob, I met Jon Thomas. Jon is probably one of the most determined action filmmakers I've ever met. He is involved in developing storylines, fight choregraphy and producing. He also has a background in short stories. If anything he is the best at developing action sequences. He was involved in developing the action sequences the action sequences for TRUTH(S), but TRUTH(S) was forced out of production due to various causes - just waiting for the right time to bring it back in some form or another.
As for who we are:
Derek Andrew Sharp - Creator, Executive Producer, Writer, Director, Editor, Director of Photography, and Actor
Jacob Begley - Co-Executive Producer, Writer, Actor, Cameraman ALSO maintains the still in-development Literature Division
Jon Thomas - Writer, Actor, Stunt Coordinator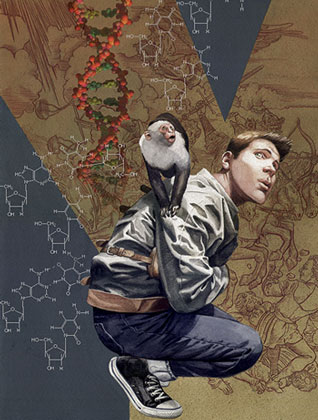 INDEPENDENT CINEMA -- The Underground Movement of Modern Cinema
"Okay, so you wanna be a film-maker?
(Class choruses 'YES')
Wrong! You ARE a film-maker."
-From Robert Rodriguez's TEN MINUTE FILM SCHOOL in REBEL WITHOUT A CREW, a journal based book by Robert Rodriguez on his journey to get EL MARIACHI completed.ss choruses 'YES')
Wrong! You ARE a film-maker.
Contact the Webmaster